Artillery aims to be one of the new hybrid agencies described in Paul Roetzer's book "The Marketing Agency Blueprint," where he explains that "the marketing-services industry is on the cusp of a truly transformational period."
These emerging firms are tech savvy, offer integrated services, and hire and retain versatile talent.
They also build scalable infrastructures that enable them to readily adapt their business models and services to changes in technology, consumer behavior, and market demand.
Meanwhile, traditional agencies — PR, SEO, advertising, web, and content — that are resistant to change will struggle to remain relevant. They are slowed down by legacy systems that make it increasingly difficult to evolve and compete as clients seek more innovative strategies and services.
The old guard, rooted in tradition and resistant to change, will fall and new leaders will emerge. Hybrid marketing agencies that are more nimble, tech savvy, and collaborative will redefine the industry. Digital services will be ingrained into the DNA of every agency and blended with traditional methods to execute integrated campaigns. The depth, versatility, and drive of their talent will be the cornerstones of organizations that pursue a higher purpose.
Its value and success will be measured by outcomes, not outputs. Its strength and stability will depend on a willingness to be in a perpetual state of change, and an ability to execute and adapt faster than competitors.
Founder Bio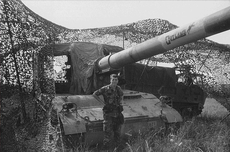 Douglas Burdett is a graduate of Virginia Military Institute and was a U.S. Army artillery officer for 3 years in Germany. After earning his MBA, he worked in New York City on Madison Avenue at top 10 agencies JWT and Grey Advertising. In 2001 he founded Artillery. He is listed on B2B Marketing Insider's Top 50 B2B Marketing Influencers On Twitter.