B2B Search Engine Optimization
Ranking high on search engines is no longer optional, it's critical: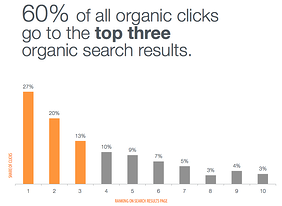 70% of the links search users click on are organic—not paid.

60% of all organic clicks go to the top three organic search results.

75% of users never scroll past the first page of search results.
Source: Hubspot
How To Approach Search Engine Optimization
Hash out a solid a solid search engine optimization strategy (meeting or exceeding website traffic goals is impossible without doing so). This involves significant upfront research to ensure the keywords and phrases being targeted are attainable and worthwhile.

Place those keywords in parts of your backend code and in on-page content to indicate to search engines that your website is a result worth returning for a search term.

Monitor the rankings and traffic is also critical, so that you can double down on what's working, or adjust the tactics if organic traffic goals are not being met.
Bottom Line: If Google can't find you, neither will your prospects.
Website SEO "How To" Presentation From Google
(Click the graphic to watch the presentation.)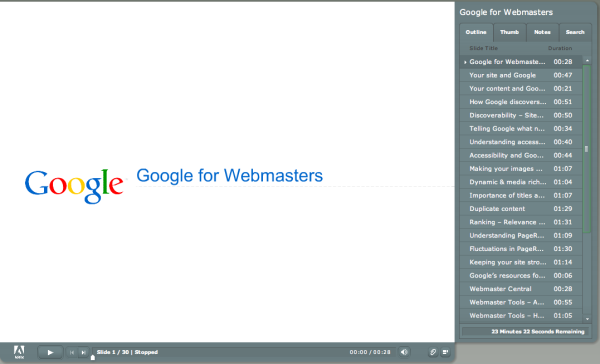 The Periodic Table of SEO Ranking Factors
(Click the image below to download a PDF version of the expanded table.)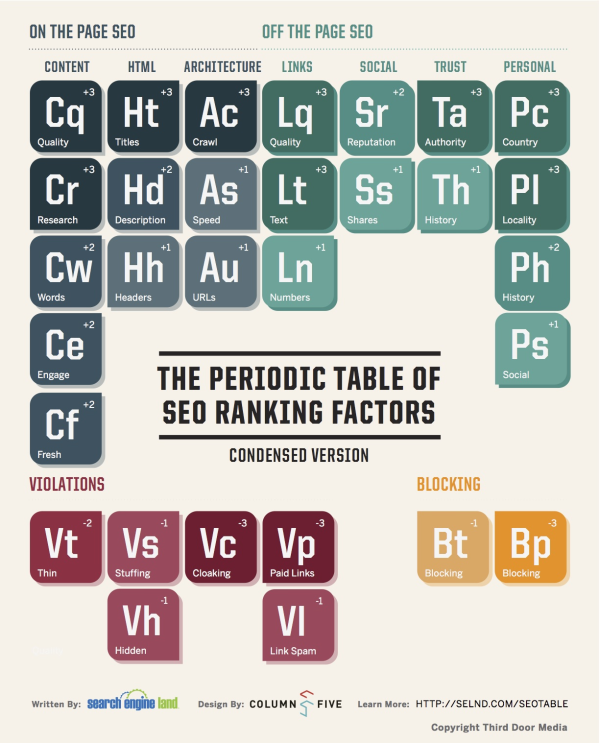 The Periodic Table Of SEO Ranking Factors, used with permission