B2B Social Media Marketing
Social media isn't a fad. It's a revolution.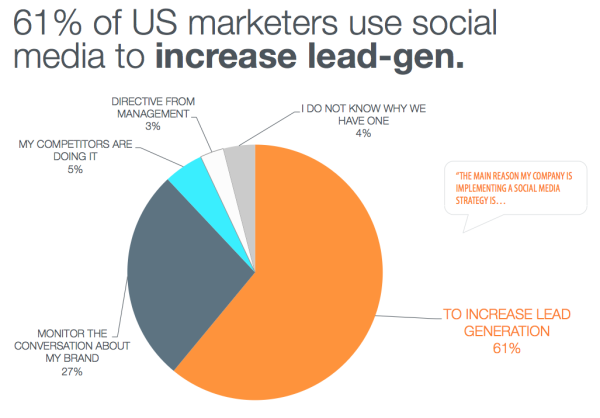 If a blog gets posted in the forest, will anyone read it? Point being, efforts at creating keyword rich blog content and its impact on search engine traffic will be severely impeded if links to those articles are not shared on social media.
Sharing on social media like Twitter, LinkedIn and Facebook will generate interest and clicks back to your site. At the very least, building "sharing" functionality into your content (like a "Tweet This" button) will allow others to share what they just read with their followers by simply clicking.
Facts:
63% of companies using social media say it has increased marketing effectiveness

More than 1/2 of US small to medium businesses say social media sites play an important role in active sales

US Internet users spend 3x more minutes on blogs & social networks than on email

Nearly 2/3 of US Internet users regularly use a social network

Due to the rise in social media, web-based email usage is on the decline, especially among younger generations

LinkedIn drives the most referrals to B2B sites and generates the most conversions for B2B's
Source: Hubspot

Selling Through Social Media to Close More Leads
InsideView