Marketing Measurement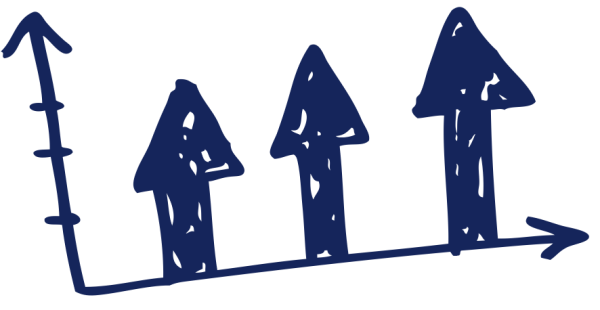 Anything worth doing is worth doing right. (And worth doing again.)
This age-old saying was seemingly built for inbound marketing. The web's massive footprint allows for almost total traceability, which means all the tactics and campaigns we manage and build for our clients are instantly measurable. This allows for easy replication of success and fast failure - but we are only watching the metrics that matter the most to your goals.
The set of numbers we need to track differs according to which services we've been hired to deliver:
If we've been brought on to increase your online awareness and drive more traffic, several sets of data will interest you such as:
Has the site's overall traffic increased?
Have your rankings for keywords inherent to your core business improved with the blogging we've been doing?
Have social media and link building efforts translated into a worthwhile amount of referral traffic?
When tasked with lead generation, we focus on conversion metrics such as:
Have the webinars you've been conducting on XYZ topic been getting good registration and live attendance?
How are the download numbers versus page visits of your ebook landing pages?
Sales and marketing cohesiveness is one of inbound marketing's critical success factors, and our ability to hand off quality, sales-ready leads is critical. We'll want to know:
How are the leads we are generating being rated by your sales team?
Are they converting into customers at a high rate?Lead nurturing sequences and click through rates on segmented email blasts need to be heavily examined in order to make sure the right types of folks are getting handed off to sales.